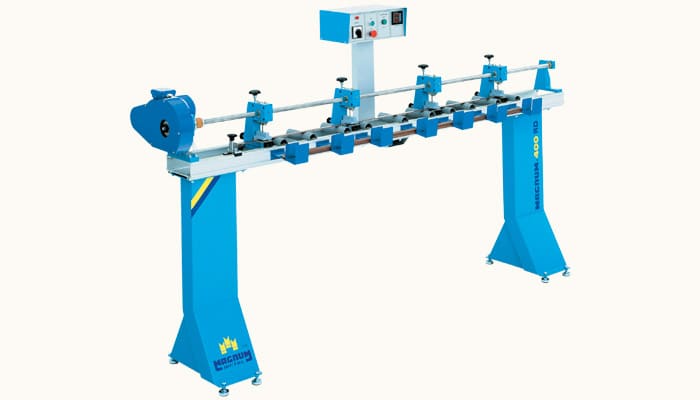 Description
The semi-automatic machine type Magnum 400RD is designed for punching of holes in wood slats of 25mm or 35mm or 50mm width.Placing of slats in punching section and removing of pocket is made manually.
Additional equipment
Punching stations for side guiding holes
Dimensions of standard holes
(in relation to width of wood slats)
25mm – 3mm x 12mm
35mm – 4mm x 15mm
50mm – 4mm x 20mm
Special dimensions of holes available on request.
Machine Catalog 2015.
Please check our new catalog for 2015.
M400RD
Wood slats width
24mm – 52mm
Max. length of wood slat
2500mm
Number of punching stations
4
Min. distance from slat edge to first hole
70mm
Power supply
3x400V / 50-60Hz
Installed power
0,75kW
Net weight
310kg
Gross weight
310kg
Packing
1 wood box:
L=2750mm
W=670mm
H=1670mm