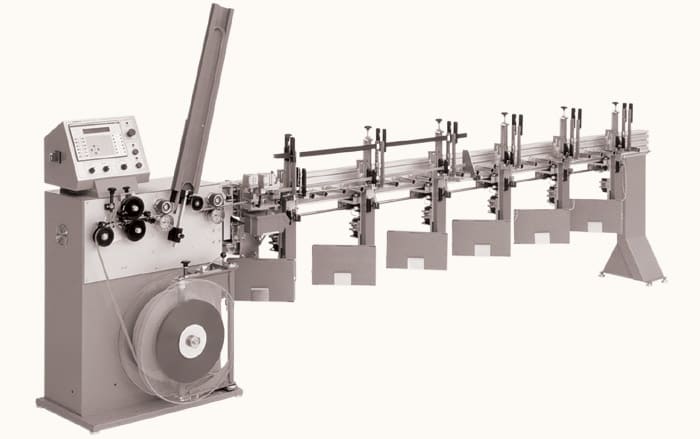 Information
Currently, the production of M2000 has been replaced with M4000 automatic machine). However, they exist on market as used.
We provide spare parts, maintenance materials and service.
Description
The automatic machine Magnum 2000 is designed for roll-forming, punching of holes, cutting of louver strip of 25mm or 16mm width to the desired length and for automatic threading of venetian blinds.
Features
Computer control of feeding, punching and cutting
Automatic placing of threading stations
Automatic counting of slats number
Automatic counting of the ladders holes number in relation to the venetian blind width
Reader of bar code that enables to load data into machine
Possibility of punching additional holes in venetian blinds with side guiding
M2000
Aluminium strip width
16mm or 25mm
Min. length of cut slats
500mm
Max. length of cut slats
3000mm
Number of punching stations
1
Number of cutting stations
1
Number of threading stations
6
Min. distance from slat edge to terminal hole
90-190mm
Capacity of machine
2 m2/min.
Bar code reader
standard
Power supply
3×220/380V, 50Hz
Installed power
2,0kW
Air consumption
20m3/h
Cycle of work
automatic Start-Stop
Net weight
350kg